Jazz Nights
After the hugely successful return of our Jazz Nights to The Garden Room with The Adrian Wilkinson Trio accompanied by a fabulous 3-course menu for £55, we have added another night!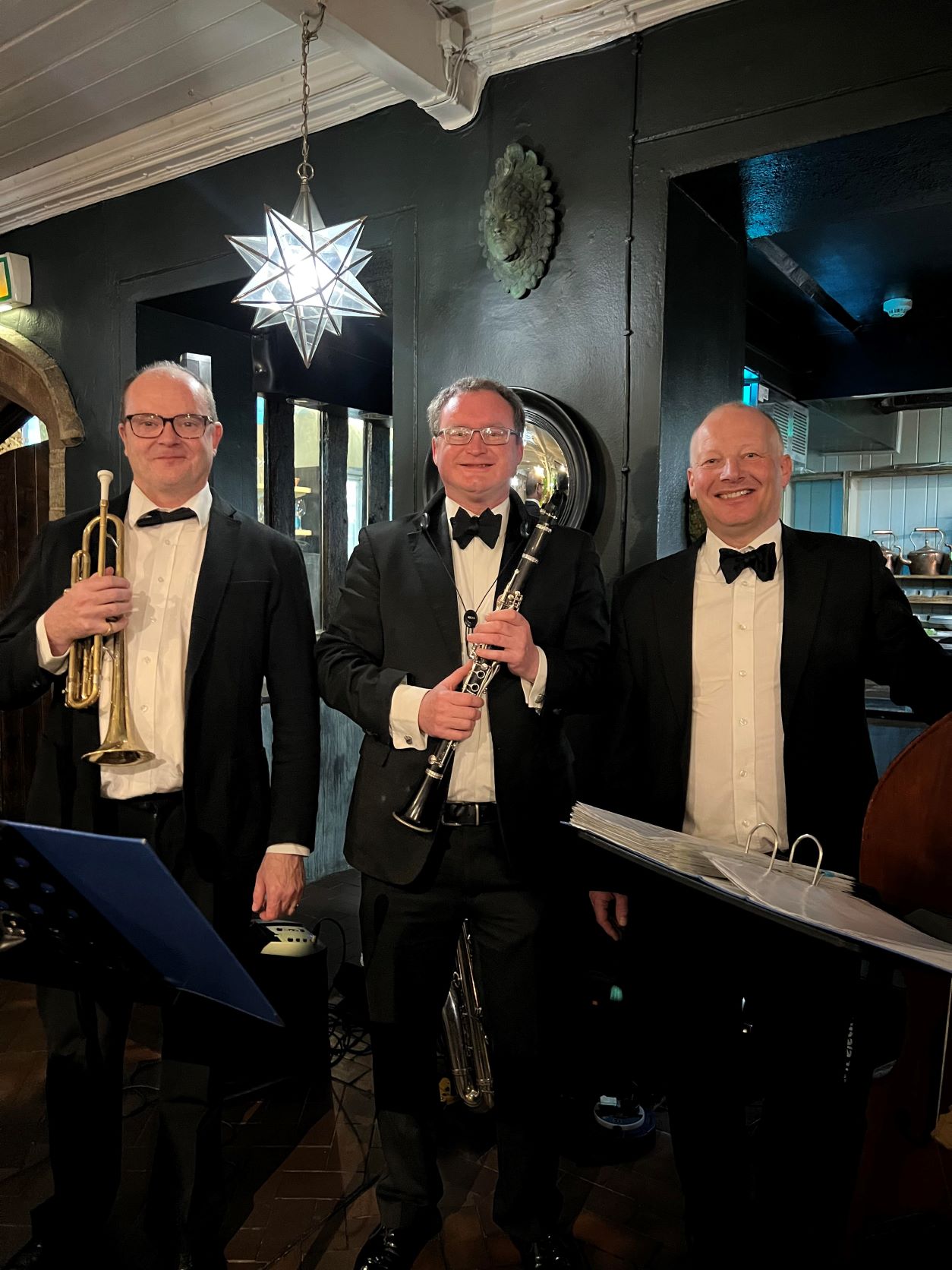 Jazz at The George of Stamford will return on Sunday 23 April, with three further Jazz Nights in the autumn - dates for these to follow!
Please call our knowledgeable and ever-helpful Reservations Team 01780 750750 to reserve your table!
Totally Irresistible . . .
…Dine fabulously in The Famous Oak Room on simply delicious fayre from Gareth Thorpe's brilliantly executed menu; a sumptuous slumber in superb Egyptian cotton linen, down pillows, a British handmade bed of excellent comfort, an elegant cocoon; tea or coffee brought to your room in the morning, together with The Times – how often does that happen; relaxing, lingering, traditional breakfast chosen from a very 'comprehensive' list, taken in The Garden Room…all included for £250 per night for two people during March and April, subject to availability, with £90 towards your Oak Room Dinner, sadly not including drinks.

SUBSCRIBE HERE please - your email address is 'for our eyes only' and our sole method of contact, which we hugely value. NO ONE will be privy to your details, we do NOT share with any third parties, and you are able to un-subscribe at any time.